Download the Calendar above, updated on 10/23/2018
MB= Marching Band
MS= Middle School Band
HS=High School Band
BB= Beginning Band
JB= Jazz Band
PB=Pep Band
Events:
Mon 11/19 Christmas Parade Practice Cancelled
Tues 11/20 NO AFTERSCHOOL PRACTICE
11/21-23 Thanksgiving Break
HS/MB Sat 11/24 Christmas Parade

I understand if you cannot make this, this is an event that unfortunately falls during our Thanksgiving Break every year.
4:00: Arrive at the band room, we will be getting ourselves ready for this event. Uniform: jeans and warm clothes/sweaters/coats, dress festive!!!! Add on any festive accessories, even onto the instruments! It will be dark, so lights would be fun too. Santa hats, elf ears, etc. Be tasteful and fun!!
4:30 Let's rehearse Jingle Bell Rock some since a few of us are reading new parts, or have never played this tune, music will be posted online and deleted later. I will have some copies printed. Be sure to get lyres/flip folder if needed before this time. Keep in mind it will be dark if you are reading from flip folders.
4:55 Leave on bus with instrument, this time was suggested because of traffic. Leave cases in band room. We will be dropped off at either the Senior Center or Old Rec. Center.
The parade starts at 6:00 from the Fairgrounds. We jump in when they get to us.
The bus will pick us up around the Square to take us back to the band room to put up our instruments. I do not know what time it will be.
Keep in mind the traffic will be more hectic than it normally is, so plan ahead!

Thurs 12/6 WINTER CONCERT 6:00
Fri 12/7 Young Harris Christmas tree Lighting 6:00

Be at Mayor's Park in Young Harris at 5:15
We will play out of the Red Christmas Favorites Book

12/18 Marching Clinic Day 2 3:15-4:15

Have a friend that is interested in being in marching band, this is a great time to teach them how to march! Open to 7-12th Grades
Those interested in Colorguard and Drumline will also meet during this time.

12/20 Early Release/Christmas Break
Beginning of March: LGPE
4/18 ALL GRADES SPRING CONCERT (and Art Show) 6:00
Powered by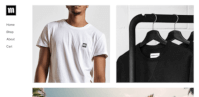 Create your own unique website with customizable templates.