Towns County High and Middle School
Indian raider Bands
Attitude? Be the Change.
​2022 Focus: Focus and Excellence
2022 Parent Involvement Sign Up: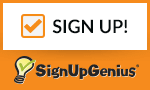 Announcements:
Fundraiser Due 9/6!
Marching Band:
Check the Calendar Tab for our Google Calendar!

Afterschool Practices during Marching Band Season:
Monday: 3:15-4:45 Colorguard and Drumline Rehearsal and Sectionals
Tues/Thurs: 3:15-5:30 Full Band Rehearsal

Afterschool Practices after Marching Band Season: 3:30-4:45
Monday: Guitar Club
Tuesday: Jazz Band
​Thursday: Various Rehearsals, Marching Clinics or Sectionals


---
Note from the Director:
Thank you for your support of our band program and its students.
Those who stay with band make life-long friends, learn the values of teamwork and hard work, and make some pretty good music along the way, too!
Allison Judd, Band Director
ajudd@townscountyschools.org